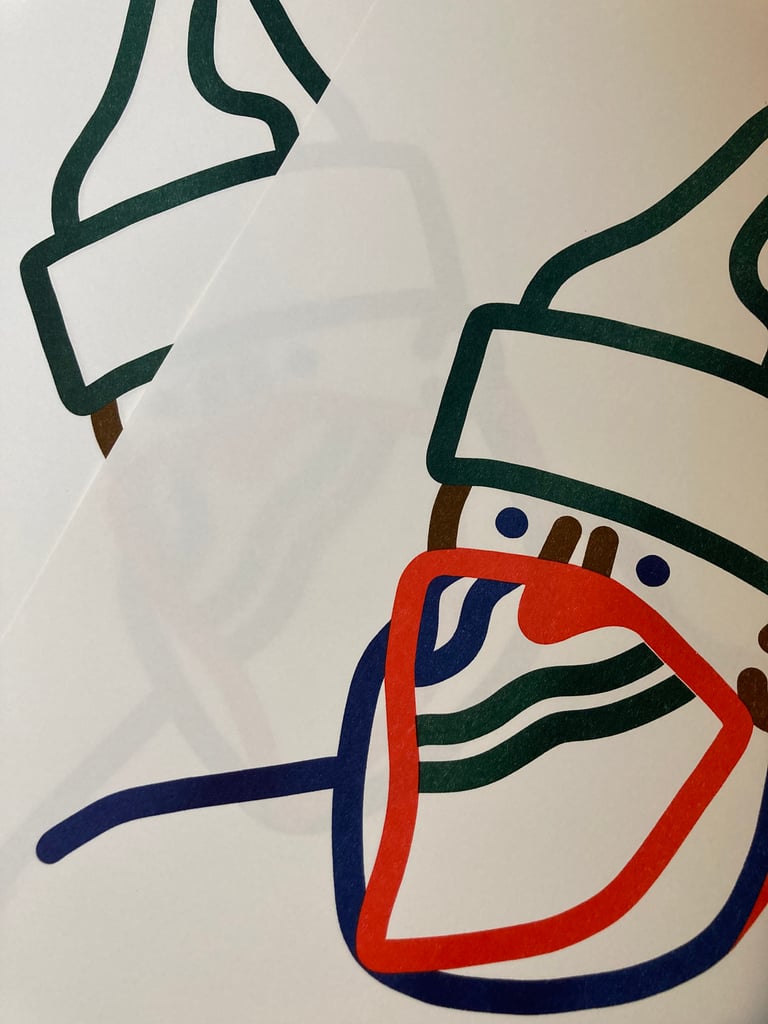 The cool thing about risographs is that no two prints are the same. Some have better ink coverage, and some have better registration than others. Printed using sustainable inks and materials.
Hand-embellished example pictured. Each one is different/unique.
- 11 x 14
- 4 color
- Signed, numbered edition of 50
Will come shipped in cardboard tube.